Welcome to Our Site !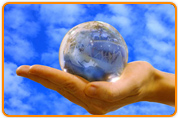 About Master Deepak Sharma:
Master Deepak Sharma is a Law Graduate and MBA qualified. He is presently working as an Executive Management Professional in USA. Astrology always held a fascination for Mater Deepak Sharma since he was studying in school.
Master Deepak Sharma has more then 15 years of experience in the field of Astrology. The events which led to his exploring the varied dimensions of astrology make up a along journey. Master Deepak Sharma is an ardent devotee of Goddess Durga and Lord Ganesha. Master Deepak Sharma owes his success in astrology to his elder brother Pt.V.K.Sharma, who is well known in the field of Astrology in Delhi, India. Due to his legal background, Master Deepak Sharma has spent in detailed research and study of Astrology, Gemology, Vaastu and Palmistry. Master Deepak Sharma has focused his Astrological experience in Family, Career, Finance, Marriage/Romance/Divorce, Education, Property, Health, Business, Children and Gemstones healing techniques.

Master Deepak Sharma pinpoints the events by the use of Dasha and Transit system. He has expert knowledge and command over predictive accuracy over almost every topic which is of interest and importance for an individual such as marital compatibility, progeny, profession, financial stability, love life, education & career. He has complete mastery over rectification of chart data which is an important aspect for predictive astrology since a lot of people are unaware of their birth data. This he does with an ancient method involving Ruling Planets and checking the past events of the client and matching them with the birth details.

Master Deepak Sharma, a staunch believer in Lal Kitab and its healing techniques. By applying Lal Kitab remedies he has tons of satisfied clients. Master Deepak Sharma believes Astrology is like Navigation Tool, it tells you about your potential, destiny and what lies in your future. Lal Kitab has announced unique remedial measures to solve chronic and critical human problems in day-to-day life. These measures do not require the practice of ordeals, complicated and expensive rituals, which prove more troublesome for persons who are already in trouble because of the evil effects of certain planets. These measures are again different from Mantras and Tantras, which give various adverse effects if not followed rigorously in all their minute details. The measures suggested in Lal Kitab are electrically effective in solving all kinds of human troubles and tensions, without inflicting harm on anybody.

Master Deepak Sharma is continuing his endeavor for research and development in Astrology for effecting new methods for giving accurate predictions to his clients and society in general.